A VITAL CHALLENGE FOR YOU AND FOR FRANCE
Buildings alone account for 40% of final energy consumption (2/3 of which is for heating) and 25% of CO2 emissions.
Directly or indirectly, companies account for 55% of the total final energy consumption.
Energy prices are continually on the increase and the energy bill therefore has a big impact on company operating costs.
The economic sectors consuming the most energy:
Industry (21%)
Private tertiary (11%)
Goods transport (10%)
Employee and staff traveling (9%)
Agriculture (2%)
What you should be asking about your building:
Do you know your annual energy consumption and the associated costs?
Do you monitor the main energy expenditure items?
Do you know the price per kWh of your energy?
Can you estimate your gas consumption?
When was your heating installation commissioned?
When was your last maintenance report (combustion analysis)?
Do you know what EEC-eligible improvements you can make to your installation?
Do you know how to estimate the possible gain by introducing a control system?
How are windows and doors managed in your building?
SOLARONICS Chauffage ASSISTS AND ADVISES YOU ALONG EACH STEP IN THE PERFORMANCE PROCESS
Renovating or replacing existing heating installations requires expertise and know-how in various fields:
diagnosis | regulations | studies | budget | dimensioning | control | planning | safety | work on site | job management | acceptance of the work
SOLARONICS Chauffage and its installer partners work alongside you to seek energy saving measures during renovation of your building or when you are taking steps to reduce your energy bill.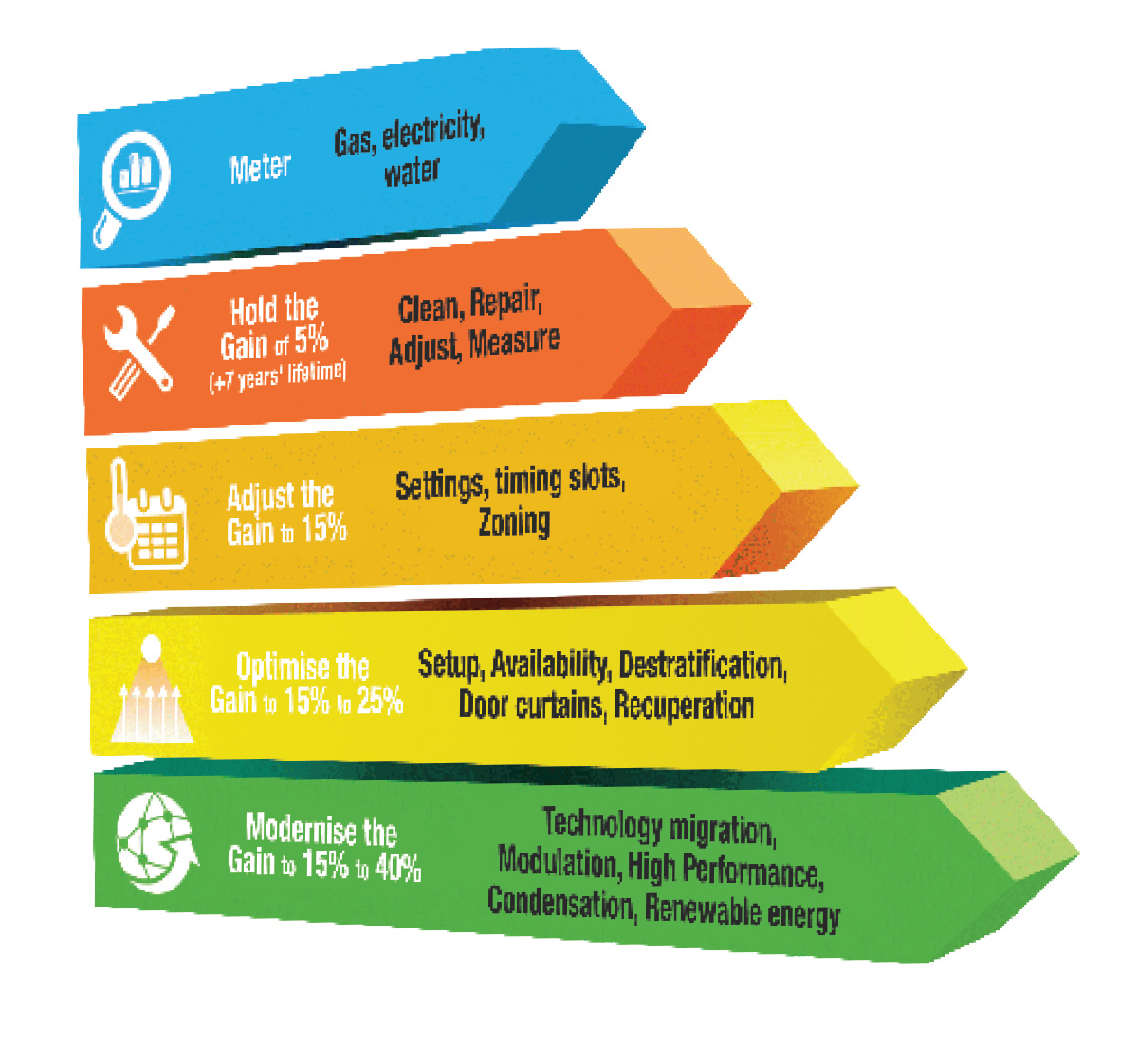 If you are unable to answer some of these questions, contact our Ecoenergie Engineer on +33(0) 3 20 10 15 92
or at our email address services@solaronics.fr, and our engineer will help you prepare for the future by making the right choices today.